Author: Fayne Frey,MD, Board Certified Dermatologist
SKINCARE TIPS
Let's pretend you're stuck on a desert island. Your personal genie will grant you only one skincare product. What do you wish for?
The answer is SUNSCREEN.
Sunscreen is undeniably the single most effective skincare product for preventing the changes in the skin associated with aging, dark spots, fine wrinkling, blood vessel formation, and multiple types of scaly growths.
Besides seeking shade, wearing protective outerwear, and avoiding direct sun exposure, the dermatologic community considers daily sunscreen application the single best preventative of skin cancer. Which sunscreen is best? Any broad-spectrum sunscreen with an SPF of 30 or higher that is used daily, liberally, and reapplied often is the best one.
Perhaps you're lucky enough to have a magic genie that agrees to grant you a second skincare product…what do you wish for then?
100% petroleum jelly is the best response, also known as petrolatum.
Here's why. Petroleum jelly is an effective moisturizer used to remedy a wide variety of skin conditions.  This product reduces water loss from the skin surface into the environment by 98%, and allergic reactions are extremely rare. Petroleum jelly effectively soothes dry cracked skin on problematic areas like elbows, knees, heels, lips, and nose.
Other uses include using petrolatum on earring posts to help earring insertion, on cheeks to prevent wind burn, and around the cuticles to improve nail health. 
Athletes use petroleum jelly to prevent inflammation or chafing in areas where clothing rubs against the skin during long-distance runs. And let's not forget how beneficial petroleum jelly is for treating diaper rash.
I could go on, but I won't. Let's just say I'm a fan. Cosmetic-grade petroleum jelly is available in local drugstores and pharmacies at an extremely affordable price and I strongly believe a supply should be kept in everyone's bathroom vanity.
Vaseline 100% Pure Petroleum Jelly Skin Protectant 3.75 oz (Pack of 2)
A word to skeptics who believe using this product is dangerous, please know the FDA states no evidence exists to support that refined petrolatum is unsafe. It's no secret petrolatum is a derivative of petroleum.
However, the unrefined forms contain impurities that might be carcinogenic, and refined white petroleum jelly (trade name Vaseline) is free from these chemicals.
The only disadvantage of this product, in my opinion, is that it can feel very sticky when applied to large surface areas of the body.
And if you can convince your genie to grant you the third product?
Pick a well-formulated moisturizer.
I can understand you might want to avoid the stickiness of petroleum jelly when moisturizing large portions of your body.
In that case, a dermatologist recommended a well-formulated moisturizer as a good product to keep on hand. Preferably go fragrance-free, as fragrances are a common allergen in moisturizers.
Apply twice daily to increase well-hydrated skin to establish a barrier to the outside environment, preventing mold, fungus, viruses, and allergens from penetrating your body. You'll also find that healthy, well-moisturized skin optimizes the suppleness and appearance of your skin.
Your moisturizer does not have to be expensive to be effective. Many of those sold inexpensively at your local drugstore or supermarket are effective and contain the same ingredients as the costly brands.
If you have a generous and gracious genie, and you've been on your best behavior, you can try to get the courage up to ask for one last personal care product. What should you ask for?
Ask for a soap-free face & body cleanser.
Even the mildest of cleansers cannot distinguish the unwanted dirt and oil from the useful proteins and lipids your skin needs to stay hydrated. Cleansers with soap therefore often cause dry skin and flaking. The pH of soap-free cleansers is better suited to protect the skin. Unless you are a teenager with oily skin or acne, where studies have clearly shown the benefit of facial cleansing twice daily, using soap is truly optional.
Did you know a daily shower is a cultural norm in the U.S. and is considered a true luxury elsewhere?  Showers are rarely if ever, taken in parts of the world where running water is not abundant as it is here. 
These populations do not have a higher incidence of skin infections compared to western cultures. Some research demonstrates these cultures actually have a healthier more diverse bacterial skin population than Western cultures. Yes, the body smells different when a cleanser is not used – but this too is a cultural norm.
That said, why ask for a cleanser at all? The truth is, the discovery and use of cl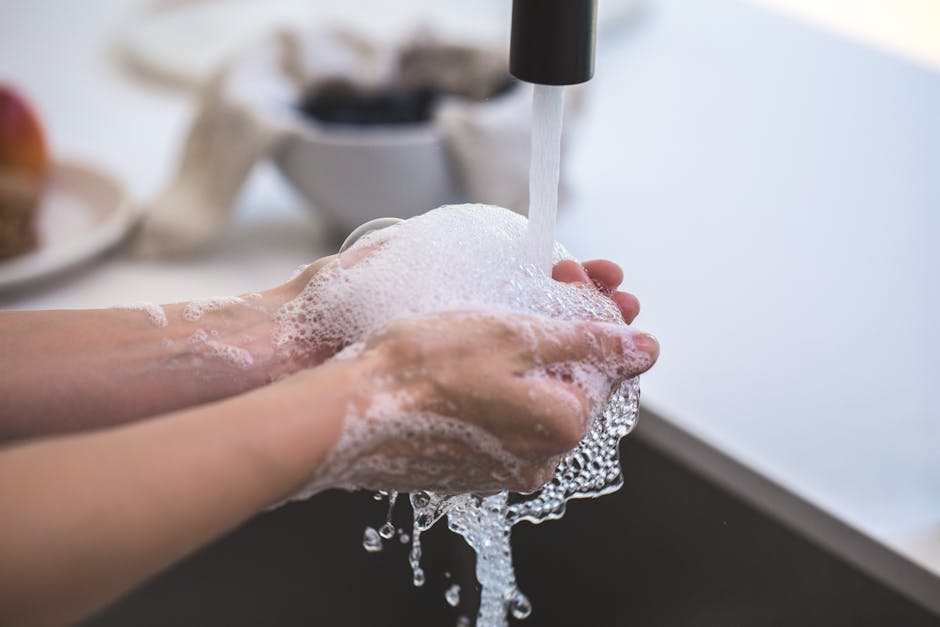 eansers have made a bigger impact on world health than any single ingredient or drug.
Basic hand washing is paramount to prevent bacterial illness. Critical times to wash your hands include before eating or handling food, and after using the toilet, changing a baby's diaper, sneezing, coughing or being in contact with pets and animals. 
But since it's just you and your genie on the desert island, and no one is around to offend if you have an odor, ask for the cleanser, but request a soap-free version.
There you have it. Listed below are the four most essential skincare products in order of importance:
Do you currently have skincare products on your shelf that you probably don't need?
Fayne Frey, M.D.,specializes in the diagnosis and treatment of skin cancer. She is a nationally recognized expert in the effectiveness and formulation of over-the-counter skincare products. As a speaker, Dr. Frey captivates audiences with her wry observations regarding the skincare industry. She consults for numerous media outlets, including NBC, USA Today, and, the Huffington Post, and has shared her expertise on both cable and major TV outlets. Dr. Frey is the Founder of FryFace.com, an educational skincare information and product selection service website that clarifies and simplifies the overwhelming choice of effective, safe and affordable products encountered in the skincare aisles. Dr. Frey is a fellow of both the American Academy of Dermatology and the American Society for Dermatologic Surgery.
originally published on 1/2/2019
updated 3/7/2022